If you ask 100 Alabama fans which school is the Crimson Tide's
biggest football rival, you may get a varying list of answers.
For most, however, the answer would likely be in-state foe
Auburn, which faces Alabama every year to end the season in the
Iron Bowl. But Crimson Tide junior defensive back Minkah Fitzpatrick would disagree.
"(LSU is) probably our biggest rival in the country,"
Fitzpatrick said at SEC Media Days Wednesday.
Minkah Fitzpatrick calls LSU "Probably our biggest rival in
the country." Sorry Auburn. #SECMD17
pic.twitter.com/Accfn10612

— Chase Horn (@ChaseHorn) July
12, 2017
In Fitzpatrick's first two seasons in Tuscaloosa, Alabama is
4-0 against LSU and Auburn. The closest of the four games was
last year's 10-0 victory over LSU in Baton Rouge.
Historically speaking, The Crimson Tide enters 2017 with 81
all-time matchups against both Auburn and LSU. Alabama's
winning percentage versus Auburn, excluding one tie, is 56.25
percent, while the mark against LSU sits at 63.75 percent,
although there have been five ties in that series history.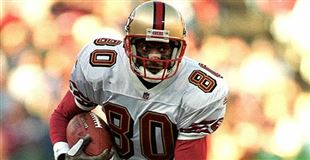 Ranking every NFL team by all-time winning
percentageStart SlideShow
On paper, the edge seems to favor Auburn as the Crimson Tide's
biggest rival. But for Fitzpatrick, the Tigers in Death Valley
are just a bigger deal.