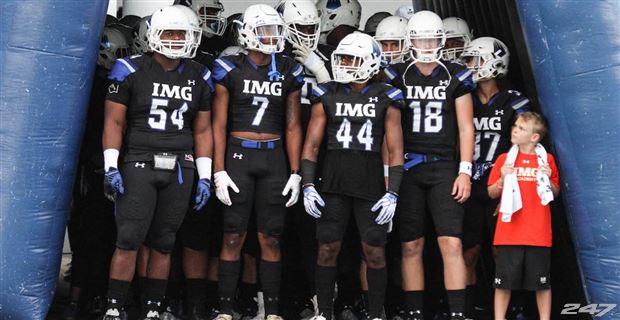 What's next
for the Illini? Make sure you stay updated by signing up for
our FREE Illinois newsletter!
Bradenton (Fla.) IMG Academy is regarded as one of the premier
high schools in the nation. They have state of the art
facilities and a wealth of prospects as their disposal. In the
2016 their football program they finished with a perfect 11-0
record.
As players begin to report to school this weekend they have
some new faces joining them. IMG has added several top
prospects from the Midwest. The athletes they have added are
four-star Ayodele
Adeoye, Northwestern commit Greg
Newsome and Iowa commit Anthony
Torres.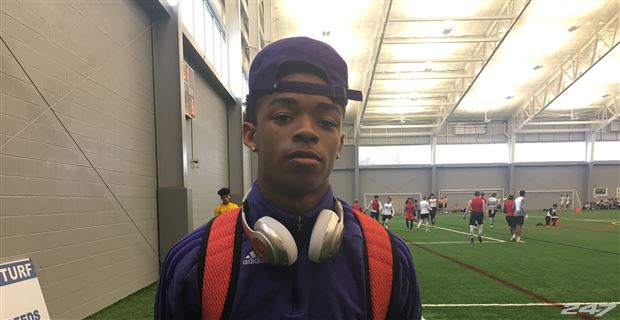 (Photo: Gus Ramos ,
247Sports)
"The reason I'm going to IMG is because I believe they
can get me to a level I haven't yet reached, also they can get
me prepared to play immediately at the college level," said
Newsome.
"I'm looking forward to practicing and competing against the
best each day at practice and in games."
Newsome is currently committed to Northwestern and will compete
for a spot in the IMG secondary. He was made the defensive back
MVP during the Nike Opening regional camp in Chicago.
"I'm going to IMG to play against the best competition in high
school football. Looking forward to competing for a national
title and bettering my game for the next level," said Adeoye.
247Sports has the Texas commit Adeoye ranked as the No.5 inside
linebacker in the country and the No.95 prospect in the nation.
(Photo: Andrew Ivins,
247Sports)
During the winter IMG also added other Midwest prospects.
Florida State commit Verdis
Brown and 2019 four-star receiver Cameron
Coleman also made the move to IMG.
In 2017 IMG will have 2 varsity teams. Team White will compete
against teams in Florida while the Blue team will travel the
country facing other top programs in search of being crowned
national champions.
The Blue team will play their season opener on August 18th at
home against Carol City.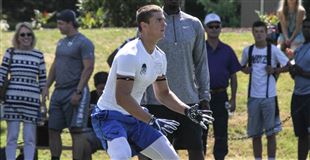 Top 10 Uncommitted Players in Illinois
Start SlideShow

Want VIP access to Illini247? Click here and take advantage of
this offer!